About The Play School Founder, Rita Hafner
A love for children and a fascination with how they learn motivated Rita Hafner to become a school teacher. When she was ready to have her own children, Rita had planned to continue teaching, so she diligently researched Indianapolis child care options. She interviewed in-home day care providers and visited franchised child care centers. But, Rita wanted something different for her children.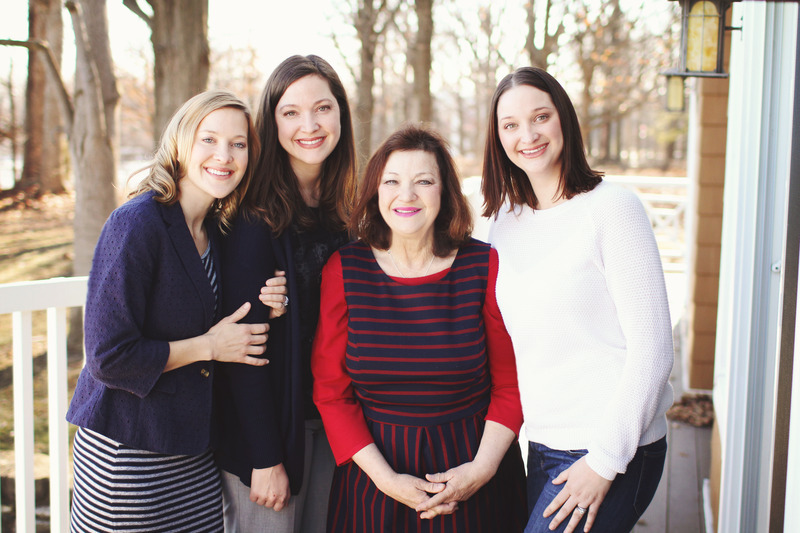 Rita knew other families must be facing the same struggle to find high-quality, affordable Indianapolis child care.
"We all love our children," says Rita. "I'd rather express my love with hugs than by how much I spend on day care."
Working from her heart, Rita started on a journey to create The Play School. By keeping the best interest of children at the center of every decision, Rita's labor of love has resulted in loving, nurturing environments that stimulate children through play.
Touching Lives and Communities
Rita touches the lives of many families in need with encouraging words, a helping hand or access to resources. She shares her generous spirit by encouraging families, teachers and staff to voluntarily participate in outreach programs organized by The Play School, including:
Babies and Beyond—The Play School helps meet the needs of families that make confidential requests for clothing and other necessities. Through our monthly newsletters, our electronic daily report app, and other communications, staff and parents are asked to help in whatever way they can.
Kans 4 Kids—Children of all ages learn the value of giving by bringing canned goods and other non-perishable food items to their classrooms during the holiday season. The Play School makes sure all donations are delivered to local food pantries.
Beds for Babies—As corporate sponsors, The Play School helps the SIDS Center of Indianapolis make sure that every child has a safe place to sleep.
Committed to Family
As a mother, Rita enjoyed watching her three daughters, Becky, Katie, and Amanda, grow into beautiful young women. She is especially proud that they each have taken an active interest in the success of The Play School and have joined her as administrators and owners. Now, as a grandmother to nine, Rita has the pleasure of watching a new generation of her family grow, learn and develop into unique individuals. Rita is proud that her daughters have continued on as the next generation of owners/operators of The Play Schools where they can further her legacy each day in the classrooms and community in which they serve.
Rita believes it is important for families to spend time enjoying each other outside their everyday hectic schedules. That is why each family at The Play School, both part time and full time, gets two weeks of tuition-free vacation every year.
Come see if The Play School is the right Indianapolis child care choice for your family.
THE PATH THAT BROUGHT ME TO THE PLAY SCHOOL…
A year ago I was a stay at home mother of 5, and thought I would NEVER leave my children with anyone but my mom. I need to add that even she couldn't handle my gang longer than 1 hour and 55 minutes. But an opportunity arose for me to return to college and continue with my goal of becoming a nurse.
I knew that I could not pass it up so I luckily had run into another mother that was working at the nearby YMCA. Now I need to tell you that after being with only children all day for the past 5 years I found myself befriending any adult that approached me. (Pretty desperate for some adult conversation you might say!) Well my newest friend told me she was a single mother, had recently moved here from Seattle, Washington, and she had a son that was 1 ½. I had mentioned how lucky she was to have day care at her job. I told her how I had lived in Fishers for 5 years and had not visited a daycare yet that I would completely trust with my children. To my surprise she told me she didn't trust the people in there to watch him all day and her son went to a daycare in Noblesville.